Defending Conspiracy Charges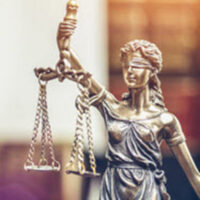 If you've been even thinking about committing a crime with someone else, you are getting close to legal jeopardy.  The minute you put those thoughts into words, you've committed conspiracy, and in Nevada, that is a serious crime.
Nevada Law
 According to Nevada statute, planning to commit an illegal activity can lead to criminal charges, even if you never acted on those plans. Did you and your pals talk about how easy it might be to rob a bank? Conspiracy.  Did you muse aloud with friends about wanting to hire a prostitute over the weekend? Conspiracy. Did you check out the possibility of having your ex murdered, though you know you'd never actually hire someone? Conspiracy. These, and any other "plans" could put you behind bars for a very long time.
Penalties 
The consequences of a conviction in Nevada are quite serious. Depending on the circumstances, you could be charged with anything from a gross Misdemeanor up to a Felony.  A gross misdemeanor would involve a conspiracy to solicit sexual favors, for example, and could land you in Clark County Jail for as long as a year, in addition to thousands of dollars in fines.
More serious conspiracies, such as for arson or kidnapping, are punishable by up to six years in prison, while the conspiracy to commit murder could put you behind bars for as long as 10 years.  Conspiracy to commit racketeering is one of the most serious offenses, and could land you in prison for 20 years.
Federal Charges 
When charged with a conspiracy to break federal laws, the consequences are equally dicey.  Again, depending on the conspiracy, a conviction could result in anywhere from several months behind bars along with fines, to many years in a federal prison.  Some conspiracy charges hold sentences that are equivalent to the crime itself.  For instance, a conspiracy to commit drug trafficking holds the identical penalty as the crime of drug trafficking itself.
Recent Charges in the News 
If you're still not convinced that conspiracy charges are a very real problem, consider recent cases that have hit the news pages:
Nathaniel DeGrave has been charged with conspiracy to obstruct an official proceeding for his involvement in the January 6 insurrection. Pointing to his guilt are chats on social media that authorities now have. He currently awaits sentencing.
Henderson, Nevada resident Aron Lee Ethridge has been charged with conspiracy to commit kidnapping based on communications he had with a co-conspirator in 2018. He is facing life behind bars in Vermont.
Shanequa Charles was charged with conspiracy to commit bank robbery due to her involvement in a Carson City bank robbery. A conviction could lead to five years in prison and a fine of $250,000.
Defending Conspiracy Charges 
If you have been charged with conspiracy, you need an experienced Las Vegas criminal attorney fighting on your behalf. At Lobo Law, you can count on aggressive and creative tactics as your defense team works to achieve the best possible outcome for you.  To discuss your situation, schedule a confidential consultation in our office today.
Source:
leg.state.nv.us/nrs/NRS-199.html#NRS199Sec480