Defending Charges Of Defamation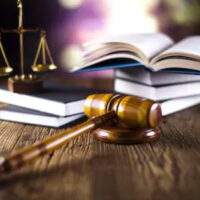 It was a riveting case: Amber Heard had written and published an article about having survived the abuse of an unnamed individual.  Having recently been married to Johnny Depp, it wasn't difficult for some people to connect the dots.  Depp immediately sued for defamation, asking for $50 million in damages. His claim was that Heard's assertions had led to the loss of future work, not to mention a loss of respect in the acting community and beyond.  Mostly, he said, his children deserved to know that he was not a monster.
What is Defamation? 
As the word suggests, defamation involves using untrue statements to blemish the character and reputation of another. It can occur in two ways:
Verbally: known as slander;
Online or in writing: known as libel.
Defamation is a malicious act under Nevada law, aimed at harming the integrity of another person, living or dead, or entity (such as a business).  It can also include focusing on natural defects in order to incite hatred or ridicule of an individual or group. Often defamation is prosecuted under civil law. Under criminal law, it is a gross misdemeanor, punishable by a fine of $2,000 and up to a year behind bars.
Proving Defamation 
In order to prove that defamation has occurred, several things must occur:
The prosecution must prove that a derogatory and false statement was made. It cannot simply be an unfavorable opinion, an exaggeration, or something that's downright mean if it's true or mostly true.
The false statement must have been published. This basically means it was shared by you—through text, social media, water cooler chatter, for example– to someone who did not know it's false. (Privileged statements, such as those made in judicial proceedings, do not count).
The false statements resulted in damage to one's reputation.
In some cases, called defamation per se, proof of the damage is so obvious that it does not require proof.  That might be false accusations about pedophilia or lies claiming a product caused an injury, for instance. 
Defending These Charges 
There are a number of possible defenses to defamation charges.  Some common ways to address this type of lawsuit include:
Denial: You did not say what the plaintiff claims, or did not publish it;
It was just your opinion: You did make the comment, and perhaps even shared it, but you have the right to your opinion and that's all it was;
It was a joke: Sure, you said it, but it was all in jest;
It didn't hurt anyone: You said it, but there has been no provable damage caused by it.
The Defense You Need 
No one wants to serve jail time for an offhand remark or derogatory opinion.  But that is precisely what could happen without the right Las Vegas criminal defense attorney going to bat for you.  At Lobo Law, you can count on aggressive representation. Schedule a confidential consultation in our office today.
Source:
msnbc.com/opinion/msnbc-opinion/why-johnny-depp-trial-verdict-bigger-amber-heard-n1295877