Defending Bankruptcy Fraud Charges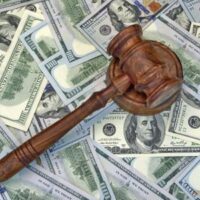 When either individuals or businesses experience insurmountable financial problems, they have the option to look at filing for bankruptcy. It's a big step requiring serious consideration, but sometimes it's absolutely the appropriate route to go. But bankruptcy is complicated, requiring full transparency of all financial information. Mistakes on filing documents could be viewed as fraud, which is serious business, including maximum penalties of $250,000 in fines and five years in federal prison.
Defining Bankruptcy Fraud 
The definition of bankruptcy fraud requires that individuals or companies deliberately lie regarding finances during their bankruptcy filing. These documents are scrupulously dissected by attorneys, bank trustees, and the judge, and errors on forms that look like distortions can lead to serious trouble.
Personal Fraud 
Examples of fraudulent activity in connection to a personal bankruptcy filing might include the following actions:
Concealing Assets:  Whether it's a Diamond necklace in your safe deposit box or a vacation home in Milan, trying to act as though assets don't exist constitutes fraud.
Undervaluing assets:  When the necklace or vacation home are reported, but are listed at considerably below current market value, it is also fraud.
Unreported income: Some people think they can try to hide cash payments made for services provided from side jobs, or from the hair-salon operated in the kitchen. But the  discrepancies between your financial records and your tax returns could be a clue to fraudulent activity.
Transferring assets: When people opt to abruptly give away property, cash, or other assets to family or friends prior to filing for bankruptcy, it could be a sign that there is an attempt to hide those assets under way. Such actions could be analyzed going back as far as six years.
Sales to family: When high value assets are sold for outlandishly low prices to family members, it could be looked at as fraud. It will certainly raise red flags if you sell your vacation home for $20 to your son-in-law, for example.
Corporate Fraud 
Businesses may be charged with fraudulent activity as well, though the actions involved with corporate fraud are somewhat different:
Bleed Outs: If a company that is on the brink of collapse transfers equipment, employees, customers, and so forth to a new company, leaving the original business to close down, it could be evidence of fraud. This could be uncovered by examining inventory shrinkage, money transfers, or new business licenses that are issued close to a bankruptcy filing.
Favoring particular creditors: It is fraudulent to pay off certain creditors (such as family and friends) in lieu of paying banks and other creditors.
Bonuses: High-level administrators who are paid big bonuses just prior to a bankruptcy filing are also signaling fraud.
Defending Bankruptcy Charges
 The experienced Las Vegas criminal defense attorneys at Lobo Law are prepared to defend your case with passion and energy. That means we must convince a jury that there was no intent to defraud. Is it possible you forgot about a particular asset?  Were you overwhelmed by the mountains of paperwork involved in your bankruptcy filing, leading to a misunderstanding of particular details? Is there a plea deal in your future? Or will going to trial be your best bet? Let's discuss your situation in a confidential consultation today.