Defending Against Prostitution, Solicitation, And Pandering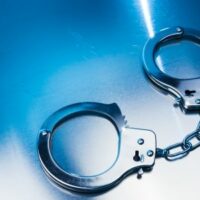 Nevada is famous for its legalized prostitution.  But what many people don't realize is that prostitution is legal only in select counties—and Clark County—home of Las Vegas—is not one of them.  Here, solicitation and prostitution could result in misdemeanor charges.  Pandering—the act of inducing someone to engage in prostitution—is illegal throughout the state– and engaging in pandering could result in felony charges.  Understanding Nevada laws regarding these offenses could help you avoid trouble with the law.
Pandering 
The most serious of the three offenses is pandering, a felony offense. Licensed brothels are legal in select Nevada counties.  Even so, it is illegal to compel, or to even encourage someone else to engage in prostitution.  Even being the recipient of a prostitute's earnings holds serious consequences. Nevada law calls for up to four years behind bars with a conviction, in addition to as much as $5,000 in fines. When the crimes involve individuals below the legal age of 18, prison time goes up to as much as 10 years and the fines double to $10,000.  Furthermore, an individual may be required to register as a sex offender. 
Prostitution 
Not to beat a dead horse—but it cannot be emphasized enough that prostitution is illegal in Las Vegas and throughout Clark and many other counties.  So paying for any sexual contact whatsoever—whether or not that contact results in actual intercourse—is a misdemeanor charge. If convicted, a person could wind up in jail for as long as six months, not to mention getting stuck with up to $1,000 in fines.  While these penalties are certainly minor compared to those of pandering, they can certainly wreak havoc on a job, marriage, and reputation.
Solicitation 
Like prostitution, solicitation is illegal here in Clark County, and carries penalties identical to those of prostitution: up to 6 months behind bars and $1,000 in fines.  In some cases, community service is an option.  If solicitation involves a minor, not only will the offender have to register as a sex offender; the penalties jump to up to four years of prison and $5,000 in fines.
Mitigating the Consequences 
While the Nevada legislature has essentially left the chore of regulating brothels to local cities and counties, state law remains intact when it comes to violations of those regulations.  What that means is that prostitution and solicitation are illegal outside of those regulated establishments—making Las Vegas a hot spot for arrests of unsuspecting individuals who either don't know about or choose to ignore the carefully constructed rules of legal prostitution.  If you get swept up in the illegal variety, having a skilled Las Vegas criminal defense attorney fighting on your behalf can impact outcomes for the better.  At Lobo Law, you can count on nothing less. Contact us for a confidential consultation today.
Resources:
scholars.law.unlv.edu/cgi/viewcontent.cgi?article=1328&context=nlj
leg.state.nv.us/nrs/nrs-201.html