Defending a Battery Charge Due to a Las Vegas Bar Fight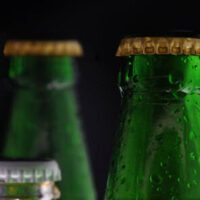 Everyone knows Las Vegas is the hotspot for shopping, gambling, and of course, the live shows and concerts. But what's a trip to Las Vegas without experiencing the nightlife? Unfortunately, the experience of nightlife often results in drug crimes, and other issues such as bar fights. Today we will discuss how to defend a battery charge due to a bar fight.
Battery Arrests Due to Bar Fights
Fights are a frequent occurrence in Las Vegas bars and nightlife spots. When this happens, someone can be arrested for battery.
What is Battery?
Battery is the unlawful or offensive physical contact or violence against another. Nevada law defines battery as the intended and unlawful use of force upon another person. Essentially this means touching someone in a way that they do not want that is also illegal.
For example, the Las Vegas Review-Journal article shows celebrity rapper, Fetty Wap, was arrested on three counts of battery charges for punching three security guards in the face during a dispute at a local hotel on the Las Vegas Strip.
He plead not guilty on October 31 before Judge Diana Sullivan at the Las Vegas Justice Court.
The Use of Self-Defense in Bar Fight Battery Cases
One way to defend a battery charge due to a bar fight is to use self-defense. Non-deadly force in the form of self-defense is a legal affirmative defense strategy in a bar fight battery case. Self-defense can only be used in the following situations:
If you believed that you were in danger of bodily harm
The force used was necessary to protect yourself
For example, John gets angry because Billy is looking at his girlfriend at the bar. The two get into an argument and John punches Billy in the face. Billy blocks the punch and strikes John in the stomach, causing John to fall.
At this point, Billy was protecting himself and his face from bodily harm and damage. Billy is justified in his use of force because the force used is equal to the force John used to hit him. Billy's battery charge should be dismissed on the grounds of self-defense.
Self-Defense Must Be Proven
You have the responsibility of proving your case. Meaning, you carry the burden of showing that you acted in self-defense.
The evidence that can help prove self-defense include video surveillance, witnesses at the scene, and medical records and testimony.
Proving self defense is not easy to do without an experienced Las Vegas criminal battery lawyer at your side. Your lawyer will use strategies to show the act was in self-defense and work to have the prosecution drop or dismiss your charges.
If You're Facing a Battery Charge Because of a Bar Fight in Las Vegas, Call Lobo Law.
Lobo Law provides sound legal advice for those accused of battery. Adrian Lobo is an aggressive and compassionate Las Vegas battery lawyer who is determined to help your case and give you the representation that you deserve. When results matter, contact Lobo Law at 702-290-8998 to schedule a consultation to discuss your charges.
Resource:
reviewjournal.com/crime/courts/rapper-fetty-wap-pleads-not-guilty-to-battery-in-las-vegas-1883242/