Decades Later, an Indictment in Tupac's Murder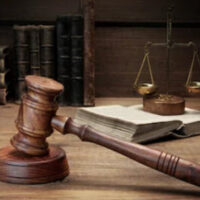 About 27 years ago Tupac Shakur was fatally shot while leaving  a Vegas boxing match on the Strip.  In the coming years, Duane Keith Davis admitted that he was in the car when another passenger took aim and ended the rapper's life, but authorities were unable to use that confession at the time because it was offered in a proffer agreement—an agreement where a suspect provides information to assist in an investigation, but in which that information cannot be used as evidence against the suspect. But Davis' media comments in the past five years led to renewed interest in the case, and investigators finally got the evidence they needed to secure an indictment.
Finally, an Indictment 
The investigation took on a new life in recent years, leading to the arrest and grand jury indictment of Davis, who is now 60 years old.  Prosecutors say Tupac's murder was in retaliation for an attack that Tupac and associates (who were involved with his record label, Death Row Records), had made on Davis' nephew earlier in the day. Within hours, Davis had planned and pulled off the murder.
 Details of the Case 
According to police, the violence 27 years ago was linked to rival gang conflicts that arose in Compton, California. Shakur, who was affiliated with a gang named Mob Piru, had background issues with the Southside Compton Crips, with whom Davis was associated.  Both men were in Vegas to see the Mike Tyson boxing match at the MGM Grand.  When a group of Death Row Records execs saw Davis' nephew waiting for an elevator in the MGM, they quickly attacked with kicks and punches. News of the attack reached Davis, who immediately came up with a plan to get a gun and get revenge.
He and others got into a white Cadillac, and the weapon was given to one of the back-seat passengers. They hunted down the rapper, pulled up next to a black BMW, and shot Shakur repeatedly. Four bullets hit their mark, and six days later Shakur was dead. While there is no proof of who, exactly, pulled the trigger, the indictment clearly called out Davis as the one who orchestrated the deadly events that night.
The Charges
 The charges of murder with a deadly weapon are serious, and with a gang enhancement that could add another couple of decades to Davis' sentence, a guilty verdict could mean the 60-year-old will spend the rest of his life behind bars.
Criminal Defense 
Clearly, a criminal defense could be necessary in any unsolved matter even years after the event in question. If you find yourself facing charges in a criminal matter, the experienced Las Vegas criminal defense attorneys at Lobo Law can help.  Schedule a confidential consultation today.
Source:
cnn.com/2023/09/30/us/tupac-shakur-killing-suspect-arrested-what-we-know/index.html