Child Abuse in Clark County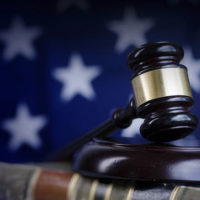 If you are facing criminal charges, it's often helpful to understand the big picture. This means considering the political pressure that a prosecutor's office may be facing with respect to the particular types of crimes you are charged with committing. The more public outcry and pressure, the more likely a prosecutor will feel the need to pursue a conviction. When it comes to child abuse and neglect, prosecutors are under great pressure to seek full convictions and heavy sentences.
For this reason, even if you think your own actions were minor and your charges aren't that big of a deal, it's still best to talk with an attorney early on in your case to find out what options you have. Sometimes, a carefully planned and strategic defense can help you avoid serious penalties and jail time. Let Lobo Law help you make sense of your charges today.
What is Child Abuse and Neglect? 
These terms are often overused, but they actually have real implications and meanings in Nevada law. For instance, NRS 200.508 makes it illegal to "willfully cause" a child to suffer "unjustifiable pain or mental suffering."  If guilty, Therefore, there are four distinct parts to the law:
What is a child? A child is defined as someone under the age of 18
What are pain and mental suffering? In general, the law regards these as any conduct that is intended to harm, injury, or result in pain or emotional harm.
What is willful? To willfully inflict pain and suffering means to intend the harm. If you accidentally hurt a child, you may definitely face liability in civil court, and you could potentially face criminal charges if your conduct is reckless, but it will not qualify as willful. This requires pure intent.
What is unjustifiable? This just means there was no logical or legal reason for inflicting the pain. This is where many parents focus their defense. For instance, a parent who is charged with child abuse for spanking a child may defend on the grounds that the harm was relatively minor and that the justification may outweigh the harm (i.e. spanking to keep a child from darting into traffic).
Clark County Abuse Statistics 
From July 2016 through July 2017, there were more than 25,000 reported cases of child abuse in Clark County, Nevada alone, and about 10% of them were ultimately substantiated. This means approximately 2,400 were found to be credible reports of abuse. Not all abuse results in a criminal finding, and in some cases, it may simply be a matter for child protective services to resolve. But given the political and community pressure to convict child abusers, most do result in criminal charges. Keep in mind that child abuse can carry sentences as long as 20 years in serious cases.
But even more minor cases of abuse can carry jail terms of upwards of 5 years or more. These cases are very fact-specific, so you should consult an attorney well-versed in child abuse and neglect law right away, even if you are merely the subject of an investigation. Call Lobo Law today, and speak with an experienced Las Vegas child abuse and neglect attorney who can give you skilled guidance.
Resource:
nic.unlv.edu/pcan/stats_n_facts.html
https://www.lvcriminallawfirm.com/5-things-you-probably-didnt-know-about-shaken-baby-criminal-charges/