California: Removing ALL Time Limits on Reporting Rape Cases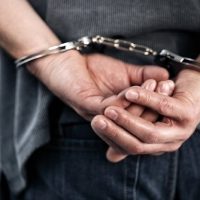 Being accused of any sexual offense is a very serious matter. The mere accusation carries a harsh social stigma.Sex crimes are of the most difficult cases to defend because the alleged acts usually happen in private and the prosecution does not need any physical evidence to obtain a conviction. Convictions can be sustained by using only the words of the alleged victim. Additionally, late disclosures of the crime by the alleged victim present serious challenges to defending against sex crimes. Thirty-four states, including both Nevada and California, have time limits for the government to move forward with charges.
Amidst the Bill Cosby case, California lawmakers have introduced State Senate Bill 813 that will allow prosecutors to move forward with charges despite when the alleged victim comes froward with the sexual assault allegation. Click here for more info. If this new law is passed in California, an alleged victim of a crime could come forward to report if the crime happened last week, a year ago, twenty years ago, or fifty years ago.
As it stands in California today, the State must prosecute adult sex cases within 10 years unless an exception applies. For cases involving minors, the allegations must be brought forth before the victim's 40th birthday. If the bill becomes a law, allegations can be brought forth at any time by an alleged victim. California is following in the footsteps of Nevada from October 2015, when Nevada lawmakers increased the time limit allowed for victims to report from four years to twenty years.
If you are accused of a sex crime it is important that you have an attorney that is experienced in litigating and trying sexual assault allegations. Adrian Lobo dedicated four years of her practice to exclusively defending clients against sex crime allegations throughout Clark County. If you are accused of a sex crime in either California or Nevada, contact Las Vegas Sex Crime Attorney Adrian Lobo to discuss the specific facts of your case at 702-290-8998.