Aggravated Assault In Nevada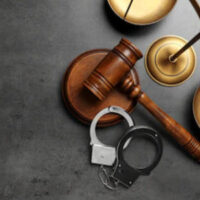 Aggravated assault is a serious charge attached to serious penalties in the state of Nevada.  If you are facing such charges, you need an aggressive local criminal defense attorney working on your behalf if you want any hope of reducing or eliminating the worst outcomes.
What Constitutes Aggravated Assault? 
Aggravated assault is the unlawful threat of violence by one person upon another accompanied by a deadly weapon.  Such an attack carries the possibility of severe injury or death. Aggravated assault often occurs in conjunction with other criminal offenses such as robbery, kidnapping, rape, and other serious offenses. 
Statistics in Nevada
There were nearly 10,000 violent crimes reported in Nevada in 2021, and two-thirds of those crimes were aggravated assaults. Firearms, including handguns, were used in over 60 percent of incidents, while knives, box cutters, hands and feet, and other weapons were used in other incidents.  Both the victims and assailants were overwhelmingly male, with less than a quarter being females, and victims were men of color at roughly the same rate as they were white. Most victims were between 25 and 34, the same as their attackers. Where do these crimes typically take place?  Literally anywhere, from commercial buildings and convenience stores to personal residences, and even along highways.
Potential Penalties 
While basic assault charges could land you behind bars for six months and smack you with a $1,000 fine, aggravated charges are a bit more serious. The use of a deadly weapon bumps incarceration up to as much as six years and the fine up to $5,000.  Those penalties get even worse if you were trying to commit a more serious crime. Then you're looking at a category B felony, with up to 10 years in prison. In the event you were attempting to commit a rape, it could be life in prison with no possibility of parole if the victim experiences serious injuries.
Defending Charges 
These kinds of charges can be frightening to defendants, without question.  What are the strategies a good defense attorney might employ?  While every case is different, some basics include:
An examination of forensic evidence, from the reliability of the science to any issues with the collection, chain of custody, study and storage of such materials;
A discussion of alibi considerations;
Interviews with potential witnesses;
Creating reasonable doubt by pointing suspicions in another direction;
The introduction of expert testimony when relevant;
The possibility of working out a plea deal for lesser charges.
Let's Work Together 
At Lobo Law, our Las Vegas assault attorneys are prepared to fight for the best possible outcomes for our clients.  To discuss your circumstances, schedule a confidential consultation in our office today.
Resource:
nevadacrimestats.nv.gov/tops/report/violent-crimes/clark-county/2021