A Vegas Murder Mystery for the Books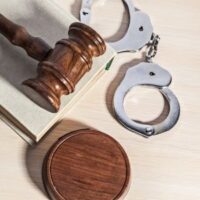 As the water drops lower and lower in Lake Mead, more and more discoveries are being made. Pueblo ruins have been uncovered, thrilling archaeologists. An old war plane that crashed in the lake decades ago is now visible.  And some more unsettling discoveries have been unearthed, including the remains of a human body inside a wooden barrel.  Without question, foul play was involved in the death.
Unidentified Remains 
The man in the barrel was killed from a single gunshot wound. His clothing was nothing special—just typical attire sold at Kmart to the average Joe back in the '70's. So who was he, and how did he wind up at the bottom of Lake Mead in a barrel? Experts say it could take at least a year to definitively answer that question.
A Mobster's Secret Revealed? 
According to police, stuffing a dead body –shot execution style in the head–into a barrel and dropping into a lake is the stuff of gangland hits.  They thought they could trust that 100 feet of water would forever hide their secret. But receding water has given sleuths the chance to look back in history as they work to identify the remains.  Here's what we know:
He wasn't wearing the fancy duds of a high roller.
The killing is thought to have occurred in the 70's or 80's.
There are three potential victims, each of whom was linked to the mob, and each of whom disappeared around that time, never to be found.
So Who is He? 
Theories abound, but there's no certainty around the identity of the corpse.  The top three guesses include men who had links to Argent Corp, a front for a mob-owned gambling operation:
George Jay Vandermark: Vandermark oversaw the slots at the Stardust casino on the strip, working for the mob to skim the machines for profit.  It's estimated he skimmed between $7 and $15 million in coins.  But at some point, he double-crossed the mobsters, who believed he was keeping about half of whatever he skimmed. They wanted him to be eliminated. He was set to testify in a plea deal in 1976, but disappeared. Some say he hid out in Costa Rica until a hitman took him out.  Others believe a couple of hitmen got to him in his hotel and dumped the body in the Arizona desert.
William Crespo: Crespo was deeply enmeshed in illegal cocaine dealings in Nevada.  He was caught by authorities smuggling the drug and cut a deal to reduce his sentence and by informing on and testify against the mob.  He helped to indict no less than 10 defendants with grand jury testimony, but disappeared in 193 before having a chance to testify at trial, which led the judge to drop most of the charges.
Johnny Pappas: Pappas was a casino host who came from Chicago. Investigators linked him to skimming activity in several casinos, a big no-no for the mob. Because he managed a resort on the lake and owned a boat that was docked there, many suspect he is the most likely of the three to be the man in the barrel. In 1976 he disappeared when he went to meet with a potential buyer for his boat.
Who Did It? 
As the theory goes, an enforcer for the mob by the name of Tony Spilotro is behind the killing, whoever the victim was. Spilantro was arrested for many homicides over the years, but managed to escape conviction time and again.  Ultimately, he was beaten to death and buried in a barrel in a cornfield in Indiana.
Lobo Law 
At Lobo Law, our Las Vegas criminal defense attorneys are bound and determined to provide a stellar defense for our clients.  To discuss your situation, schedule a confidential consultation in our Las Vegas office today.
Source:
8newsnow.com/news/local-news/heres-what-we-know-about-all-of-the-remains-found-at-lake-mead/