Defending Against Child Abuse Charges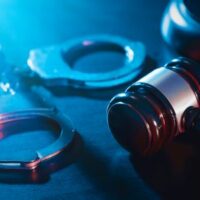 If you have been accused of child abuse here in Clark County, you are in the center of a highly charged criminal case that is sizzling with emotion.  Child abuse is a societal taboo that brings out the claws in a community, pressuring prosecutors to throw the book at the accused.  These kinds of charges aren't going to go away; you need an aggressive, knowledgeable criminal defense attorney.
What Constitutes Child Abuse? 
According to the CDC, child abuse occurs in many ways under the general umbrellas of emotional, physical, and/or sexual abuse, as well as child neglect. More specifically, it refers to any acts either committed or omitted by parents or caregivers—including teachers, coaches, clergy, etc., that result in harm, the potential for harm, or the threat of harm to a child. 
National Child Abuse Stats 
Children face horrendous challenges to their safety every day across this country. At least five kids die every day as a result of abuse. Regardless of socioeconomic status, religion, race, or ethnicity, children face abuse and neglect at enormous rates. Between three and four million cases of abuse and neglect are reported annually, the majority of which involve children under the age of 18 months. Experts believe at least double the number of known cases go unreported every year.
Pressure Based on Clark County's History with Child Abuse 
The history of child abuse in the county is startling. According to the Nevada Division of Child and Family Services (NDCFS) there were nearly 50 child homicides in a one-year time frame.  Children under the age of five were the victims in almost 40 of those cases. These data are suspected to lag behind the actual number of homicides because of cases that haven't yet been closed, or are simply unreported. It is no wonder there is such a strong reaction when suspected abusers are in the limelight, and it is no surprise that prosecutors are highly committed to get convictions in these cases.
Prime Suspects 
In over 50 percent of cases the boyfriend of a child's single mother is tagged as the primary suspect when a child is abused. Although strangers are commonly thought to be the biggest danger to children, it turns out that people who know the child, such as neighbors and trusted authority figures, frequently turn out to be charged with abuse because children tend to submit to such known entities without question.
Defending Against Charges 
At Lobo Law, our experienced Las Vegas criminal defense attorneys understand that being accused of a heinous crime such as child abuse can be extremely stressful.  It will be essential to have a preliminary hearing where we get a good sense of the evidence the prosecution has and where the prosecution is heading. Then we can build the best case possible in your defense. To schedule a confidential consultation, contact our Las Vegas office today.
Source:
reviewjournal.com/crime/nevadas-child-abuse-data-reveals-glaring-issue-2355206/